The world of trains according to David Graham
April 22nd 2017
We woke up in Tainan and worked our way north to Changhua to see the roundhouse before returning on the bullet train to Taipei from Taichung.
Tainan, Taiwan
Tainan is the former capital of Taiwan and is the oldest city in the country, just north of the port city of Kaohsiung on the west coast.





















































video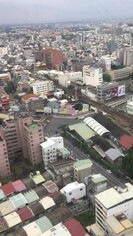 One of several trains pass under our hotel room window on the approach to a local station in Tainan city.









































































Changhua, Taiwan
Changhua is the next county south of Taichung on the west coast of Taiwan. It is the home of one of the few remaining operating mainline roundhouses in the world.


























































video


In Changhua, Taiwan, there is a mainline roundhouse that also serves as a tourist attraction with a viewing platform and several walkways. During our visit, one of the diesels was fired up and spun around to put the steam engines away that had been taken out for show.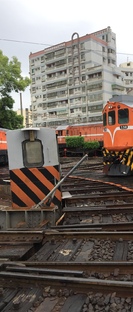 Taichung, Taiwan
Taichung is in about the middle of the country on the west coast.